If you are running a business in Singapore, you need to make sure you are doing everything you can to optimise your website with local SEO in Singapore. That means using relevant keywords, making sure your NAP (name, address, and phone number) is up to date and accurate, and building citations on high-quality directories.
What is Local SEO and How It Helps Local Customers
Local SEO is a search engine optimisation strategy that helps businesses to be more visible in local search results on Google. The keyword is "local". The best example to explain local SEO:
If you are looking to eat pizza, you may do a Google search and look for pizza in your particular location or simply search for "best pizza near me". If your location tracking is on, Google will provide you with a list of results of pizza restaurants near you.
This is why it is called local SEO. The organic search results are localised to the area you are in. As such, local SEO is very important for any business, but it's especially important for any business that has a physical location or serves a geographical area. So now that we know the importance of local SEO for Singapore businesses, how to actually go about optimising local SEO in Singapore.
TOP 8 LOCAL SEO STRATEGIES FOR QUICK RANKING
There are a number of factors that contribute to local SEO, but some of the most important include having your NAP (name, address, and phone number) listed on your website and making sure your website is designed for mobile devices. In addition, you'll need to make sure your website is optimising its content for local keywords and providing valuable information for local searchers.
Here are eight local SEO tips from One Eye Deer.
1. Create a Google Business Profile
This is probably the most important thing you need to do. So what is this "Google Business Profile"?
If you Google your company's name, look at the search results and look at the right-hand side. For an established business or most good businesses, there will always be a profile of their business by the side. This will include the name of the business, the location, contact information and other things that are relevant to the business. This is known as a Google Business Profile. Some businesses, which may be more established, might actually have an automated created business profile, but the business owner will still need to claim the profile and optimise it.
If your business does not have a Google Business Profile, you need to create one. It is not that complicated. Simply Google "how to create a Google Business Profile", follow all the steps and set your profile up.
For a brick and mortar business with a physical location, the most important thing to do is claim that physical location or address and link it to your business. The way to do this is to submit a claim and Google will send you a snail mail to your physical address with a PIN number. You then verify your business to the address with that PIN number. The reason is to link your physical address with your business so that Google can show this in the organic search results as well as on Google Maps, which is really important for local SEO.
Other things that you want to fill out to optimise your Google Business Profile is to put in information about your business.
If you are an F&B outlet, you want to have your menu.
If you have beauty salon, you want your list of services there.
Update opening hours, include photographs of your business, both the outside signage as well as the inside.
Outside is very important so that people can use it as a reference if they are looking for your location and they are walking down the street, and if they have a photograph of your exteriors such as your signboard or shop front, this makes it very easy for them to find.
You also want to put photographs of your interior and different products or services that you offer. Video is also very useful because video is very engaging, and it is just another media for you to communicate your marketing.
2. Optimise Your Website for Mobile
If you do not have a website, you need to build a website for your business. Even if you have a brick and mortar business, you need a website in today's age. In most cases, you also want to conduct business on the website, if possible. If you have a retail shop besides your selling at your physical location, you need to offer online sales, not just on your website, but also on popular online marketplaces.
In any case, even if you do not intend to do any eCommerce over your website, you should have your website to establish authority and your own online presence beyond just social media channels.
So when you build a website or if you already have a website, one important thing to ensure is that it is optimised for mobile: what we call mobile-friendliness or having a responsive design. Now this may sound a bit technical or complex, but it is very simple. It means your website is designed in such a way that it will look good on any device, whether it is on a laptop, an iPad or a mobile phone. It is very important to have a responsive design so that the website resizes and presents itself in the best way possible for good user experience, especially on mobile because more than 80% of users use mobile for Google searches.
In a sense, local SEO was actually intended for mobile users because people would be on-the-go, and they will be using their mobile devices to look for certain locations or certain businesses, and that is when the results will be shown because their phone would generally have location tracking turned on and Google will show them results localised to their location. So it is very important your website is built for mobile.
3. Optimise Local SEO with Local Content
Basically, local content includes words, text, images or video that is relevant to the geographical location. So you want to ensure that Google can tell that your business is really catering for a specific local business or a market in a specific geographical location. Therefore, if you put local content in your main page content or blog articles and ensure that certain keywords are present throughout your pages, this will really help Google understand your website and understand that you are catering for specific local audience.
Social Media Profiles and Management
Optimise your social media profiles with your local address and directions and all the information you want in your Google Business Profile. That means if you have a Facebook page, LinkedIn page, Instagram page, TikTok page or whichever social platform might be popular in your location, you want to make sure that all your local information is also updated in your profile as well as your content.
Put Your Location in Strategic Parts of Your Website
Now this is a bit sneaky, but it is a local SEO tactic. Use detailed locations that a local customer can easily look through: mention local roads, local landmarks which are near your place or even slangs or colloquial phrases that might be relevant or related to your business or your location. If you put these in different parts of your website, not just in the contact page but in different pages and different metadata parts of your website, this can really help with your Singapore local SEO.
Where should you add these locations?
You can add the location in the headings which are basically the titles in your website. This could be the main page title or even subheadings within a page. You can also include your location in your website's meta description. Metadata is very important as this is the information that Google reads to better understand your website. And, finally, you can also include your location in your footer which is at the bottom of every page in your website. This would be the best implementation for any business who wants to rank through local SEO in Singapore.
6. Online Customers Reviews
This is what is known as social proof in digital marketing. Get your customers to leave reviews on Google, Facebook or review sites like Yelp. The more reviews, the better. Get as favourable reviews as possible to have enough positive reviews on these different channels. If you have to, bribe your customers, offer them a discount, some kind of coupon or even a gift if they leave a positive review on any of these channels. Positive reviews tell Google that their users like this particular business and, therefore, is more likely to show it higher in the rankings.
7. Submit Your Website to Local Directories
Local directories would be akin to the traditional Yellow Pages. Basically, there are websites which tend to put a listing of different businesses in different product categories in a way to showcase them. So these can include sites like Yelp, Zagat, TripAdvisor or best-of type websites. You can also have magazine sites or review sites or even some bloggers would put together a list of their top 10 favourite restaurants or top 10 pizza parlours or top 10 sporting goods stores.
So if you can get your website to these local directories, it can really help raise the visibility for both users and for Google because in SEO jargon, this is known as off-page SEO. Off-page SEO is what I like to call online word-of-mouth. For example, if you go to a hawker centre, and you ask around and say: which is the best chicken rice shop? If 8 out of 10 people tell you that one particular store is the best, you are more likely to try it than the others.
Hence, off-page SEO is like an online word-of-mouth by putting yourself in many different websites which are recommending shops or businesses in your product category. They are sort of providing you with online referrals or recommendations, so this can be very useful to build your business.
8. Keep Your Information Up to Date
This is really important to signal not just to users that your business is still up and running, but to let Google know, too. So always update your working hours and opening hours on your Google Business Profile as well as your social media profiles and website.
In fact, Google will prompt you and ask you if your business is open if a public holiday is upcoming. So go ahead and update that and that will really help with your local SEO in Singapore.
The Benefits of Having a Strong Local SEO Strategy
Local SEO is the process of optimising your online presence to attract more business from local customers. It is an essential part of any business marketing plan.
There are many benefits of local SEO, including:
Increased visibility in search engine results pages (SERPs)
More traffic to your website
Higher conversion rates
Improved brand awareness and recognition
Better ROI
The Benefits of Partnering With a Local SEO Company
Although local SEO is a great way to generate more local traffic; however, it can be complex and time-consuming. That is why many businesses in Singapore opt to partner with a local SEO company. Here are four benefits of using a local SEO agency:
There are many benefits to working with a local SEO company. First, they have intimate knowledge of the local market and understand the unique concerns of local businesses and thus can tailor their services to meet the unique needs of businesses in the area. As a result, businesses that partner with local SEO agencies can expect the high-quality services they need to succeed online.
Second, local SEO companies are experts in optimising for local search engine results pages (SERPs), which can be different from the SERPs for national or global searches.
Third, local SEO companies are likely to have strong relationships with local directory and review sites, which can help to improve your visibility in local search results.
Finally, working with a local SEO company can provide a more personal level of service and attention than working with a larger, national or global firm. If you're serious about improving your local search visibility, working with a local SEO company is a great way to get started.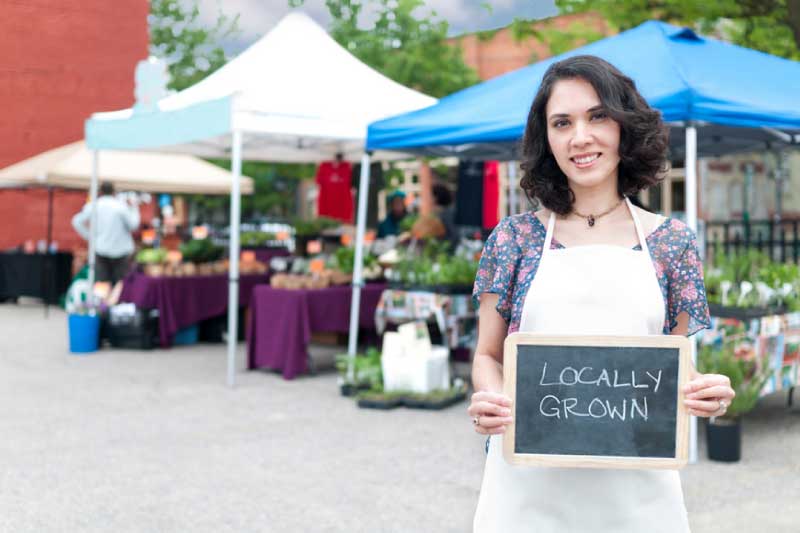 Summary of Singapore Local SEO In 2022
With the change in Google's algorithms, it is mandatory to keep yourself up to date with the SEO trends. There is no doubt your competitors would already be taking the necessary actions to implement local SEO strategies and drawing away a lot of potential customers. So you need a stronger SEO strategy to stand out among your competitors.
Moreover, if you have brick and mortar business and not any online platform, we recommend you to build your online presence, especially a website. A website will give your business an online authority in the eyes of Google, which, in turn, will build trust in your customers for your business. If you would like to create a local SEO strategy to stay ahead of your competitors, let Evolve & Adapt handle that.
We are a certified Singapore SEO consultant with a proven track record of implementing effective local SEO for local businesses in Singapore to improve their rankings and increase traffic on their websites. Besides local SEO services in Singapore, we also offer SEO strategy & implementation and SEO website development.
Contact us below for an SEO consultation!
By providing Evolve & Adapt with my personal data, I agree that Evolve & Adapt may collect, use and disclose my personal data for purposes in accordance with its Privacy Policy and the Personal Data Protection Act 2012. I understand that my personal data may be used for marketing purposes by Evolve & Adapt.