Search Engine Optimization (SEO) is the process of increasing the quality and quantity of website traffic by increasing the visibility of your website in a web search engine, like Google, without paying for search or display ads.
Simply put, the goal of SEO is to rank your website high on Google so potential customers will find you when typing in specific keywords when looking for solutions to their problems.
For example, if your business is a pizza parlour in Gotham Town, you would want your website to appear on the first page of Google when people search for "Pizza in Gotham Town" or "Pizza Restaurant in Gotham Town" or "Best Pizza in Gotham".
SEO is one of the most effective forms of digital marketing, as it is an organic form of discovery for the prospect. They know it is not an advertisement and feel it is a result of their search efforts which makes it objective and unbiased.
In a previous post, we explored how the digitally evolving world has changed the way the modern customer researches before making a purchase. So, if your website is not ranked high for your target keyword, you are missing out on a fundamental digital marketing tactic.
Dr George Berkeley, an Anglican Bishop and philosopher in the 1600s, posed the following question:
"If a tree falls in a forest and no one is around to hear it, does it make a sound?"
Likewise, if a website appears on page 10 of Google and no one clicks on it, does it exist?
Or a favourite SEO joke of mine is:
"Where is the best place to hide a dead body? On-Page 2 of Google."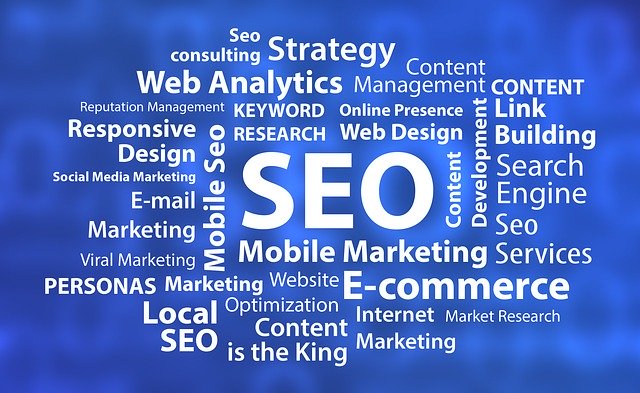 HOW IMPORTANT IS SEARCH ENGINE OPTIMIZATION (SEO)?
Here are a few statistics that show the importance of SEO.
Businesses that show up on the first page of results get 92% of consumer traffic.[1]
75% of people never scroll past the first page in search results, and 80% of people ignore Google ads, despite the jump Google ads are expected to see in 2020[2].
SEO is quite a technical subject. You do need someone who is trained or experienced in SEO to get excellent search engine ranking performance (SERP) for your website.
There are good books and resources on the subject, but it takes experience to apply the knowledge and techniques to get consistent results.
SEO takes time to get results. It can take anywhere from 6 weeks to 6 months to get good SERP depending on how intense your competition is.
I think SEO is one of the most important types of digital marketing that is the foundation of your digital marketing strategy.
Some forms of digital marketing like paid advertising work at a tactical level and can bring results in a short time. However, one limitation of paid marketing is that it is effective if you continue to spend money and run the ads. However, once you stop the ads, the traffic will stop coming in.
On the other hand, SEO is a strategic form of digital marketing that has long-term benefits and is relatively low-cost over time.
Any business looking to connect with the modern customer must invest seriously in their SEO efforts. If you do not have the experience in-house to work on SEO, then you can outsource the work to a specialized SEO service provider.
The first steps of any SEO project are to first build a good optimized website built for SEO.
Next, you have to optimize the technical SEO of a website and then perform On-page SEO.
[1] Carter, Joanna, "100+ Must-see Digital Marketing Research Statistics for 2019″, (Oct 2019). Smart Insights.
[2] Liedke, Lindsay, "100+ Internet Statistics and Facts For 2020", (Jan 2020). Website Hosting Rating.
BLACK HAT VERSUS WHITE HAT TECHNIQUES
When trying to improve your SEO, it is vital to know the difference between black hat SEO and white hat SEO techniques.
Black hat SEO refers to the techniques and strategies used to get higher search rankings by breaking search engine rules. It is about finding technical loopholes to "fool" the search engine bots, as opposed to developing a website that is of real value to users. Some techniques used in black hat SEO include keyword stuffing, buying backlinks, hidden texts and links, and getting backlinks from private blog networks.
Consequences of black hat SEO can result in a search engine banning your website and de-indexing it as a penalty for using unethical techniques.
White hat SEO refers to all the technical on-page and off-page SEO techniques and strategies discussed above. The result is a website that is designed to have useful value and provide a good user experience.
If you are working with a digital marketing agency or a company that provides SEO services, ensure that they do not use black hat techniques to rank your website.
If you would like to check if your website is in good SEO health, you can try our FREE SEO ASSESSMENT.
Simply enter your website domain name and submit it for a report.
100% Subsidized Game-changing GOOGLE RANKING Master Class
Being on Google exposes businesses to literally billions of potential customers. However, the reality is, most websites will never get visited at all.
This is because 75% of people NEVER scroll past the first page of Google when looking at search results.
Join this online FREE "Page ONE Ranking Secrets" training where we will teach 7 easy Google page 1 ranking secrets in one hour.
This master class will feature step by step instruction on how to optimize your website so that it will help you build authority, increase traffic and generate leads and sales.
Click here for details and to sign up.