DIGITAL MARKETING TRAINING
As proponents of the need for businesses to integrate digital marketing with traditional marketing, Evolve & Adapt provides bespoke digital marketing training in Singapore, both online and offline.
The goal is to digitally enable traditional marketing teams, so they understand the fundamentals of digital marketing and how to apply it to their business.
UNDERSTAND OUR DIGITAL MARKETING TRAINING
Our flagship digital marketing course is entitled "STRATEGY BEFORE TACTICS"
The foundational digital marketing training includes:
Learn more about the course
HERE
.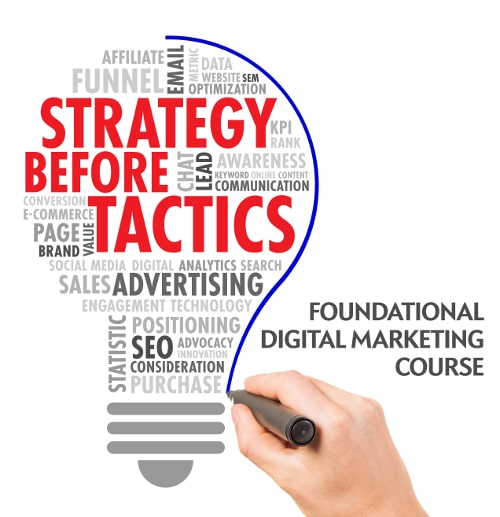 Our flagship digital marketing training in Singapore is available in TWO formats:
ONSITE TRAINING + CONSULTING WORKSHOP
We offer an interactive hands-on "Strategy Before Tactics" 1-day training workshop cum consultancy session for your marketing and sales team.
This session will be customized to your business so that your team can take the opportunity to develop a digital marketing plan under guidance.
This provides tremendous added value as you are essentially getting a training workshop and consultancy from a certified management consultant in one self-contained session.
The workshop can be conducted in your office or we can provide a training venue at a convenient location.
For clients who prefer time-flexibility and a cost-effective approach to training your team, we offer a digital course version of "Strategy Before Tactics".
This is the only course developed by a certified management consultant and a team of certified digital marketers. The online video course covers all the digital marketing training topics complete with worksheets and exercises.
This online course will be available in mid-Jun 2020 and detailed information will be available soon.